4 Tips for Writing a Killer Band Press Release [With Example]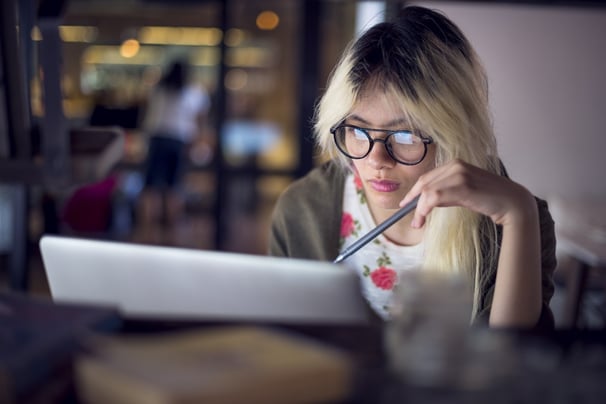 Image via Shutterstock
As part of my job as a music journalist, I sift through anywhere from 50 to way-too-many press releases daily, separating the wheat from the chaff and trying to find something that fits into the holy trifecta of interesting, relevant, and newsworthy.
By now, I've seen plenty of good press releases, a few truly great ones, and an ungodly amount of no-good, horrible, downright deplorable excuses for a press release. If you want me or anyone else in the press to give you the time of day, you either need to
hire a publicist
[1]
or master the art of crafting a solid press release yourself. 
Here are four rules of thumb to keep in mind when sallying forth into treacherous unknown inboxes.
1. Don't send a press release without a good reason
"Band X is cool!" is rubbish, but, "Band X is hitting the road with Band Z; listen to a new tune from their upcoming Lout Records debut!" is great.
F
ocus your email around a newsworthy event
, like pimping a new album, an upcoming tour announcement, or a new song reveal so
writers and editors
[2]
have a reason to add you to their news section or your gig to their calendars.
Keep it simple and concise, and focus on the who, what, where, when, and why.
2. Do proofread
Reread each sentence for typos and grammar errors. This should go without saying, but seriously, you should see some of the emails I get. 
Did you remember to add links and contact information? If a press release lands in an inbox with no contact info, no one's going to reply. And, while we're at it, always, always, 
always
 double-check that you BCC your
press blast list
[3]
.
3. Don't be cocky
I don't know who you are, so instead of
pumping yourself up
with silly hyperbole or bravado, focus on telling me about yourself 
– honestly.
[4]
4. Don't use stupid colors, fonts, or sparkly photos
If you need to attach a photo, make sure it's relevant. A nice hi-res
band shot
[5]
or tour poster is fine
–
 anything else probably isn't.
Press release template
Here's a nice, basic template to give you an idea of what a proper press release should look like. I'd recommend signing up for a newsletter[6] program like MailChimp[7] for an extra edge. (It's free and allows you to design and track your emails.)
Subject and title
BAND X ANNOUNCES NORTH AMERICAN TOUR WITH BAND 66; LISTEN TO A NEW SONG ON ZINEZINE
The point
Las Cruces crossover thrashers BAND X are about to hit the road for their first North American tour, alongside death metallers Band 66 from Tempe. They'll kick things off with a record release show for their new album Snake Eyes (out 10/28 on Loretta Records) and spend a solid three weeks on the road promoting the album.
Relevant information
In addition, Zinezine.com is currently streaming "Six Shooter," the raging second track from Snake Eyes. The site describes the tune as "a sonic maelstrom of angel dust and DRI worship" – take a listen at this location (link to song premiere).

BAND X / BAND 66 TOUR DATES
10/29 – Tempe, AZ @ Yucca Tap Room
xxxxxx
Short band bio
Band X came to life in 2009, drawing from the members' shared love for all things loud, fast, and angry. They've shared stages with the likes of Overkill, Kreator, and Havok, and their debut LP, Snake Eyes, is their most focused and furious material yet!
Contact information
Please get in touch with Joanna at bandx@gmail.com for guest list, interviews, or promo copies of Snake Eyes.
Band X website
Band X Facebook/Bandcamp/Twitter
Get more PR advice for writing press releases and securing coverage for your music:
Kim Kelly is a writer and music journalist based in New York City who writes about music and the culture surrounding it for Pitchfork, Spin, the Village Voice, NPR, Wondering Sound, Decibel, and many more. Find her on Twitter: @grimkim[8].
Source URL: Read More
The public content above was dynamically discovered – by graded relevancy to this site's keyword domain name. Such discovery was by systematic attempts to filter for "Creative Commons" re-use licensing and/or by Press Release distributions. "Source URL" states the content's owner and/or publisher. When possible, this site references the content above to generate its value-add, the dynamic sentimental analysis below, which allows us to research global sentiments across a multitude of topics related to this site's specific keyword domain name. Additionally, when possible, this site references the content above to provide on-demand (multilingual) translations and/or to power its "Read Article to Me" feature, which reads the content aloud to visitors. Where applicable, this site also auto-generates a "References" section, which appends the content above by listing all mentioned links. Views expressed in the content above are solely those of the author(s). We do not endorse, offer to sell, promote, recommend, or, otherwise, make any statement about the content above. We reference the content above for your "reading" entertainment purposes only. Review "DMCA & Terms", at the bottom of this site, for terms of your access and use as well as for applicable DMCA take-down request.
Acquire this Domain
You can acquire this site's domain name! We have nurtured its online marketing value by systematically curating this site by the domain's relevant keywords. Explore our content network – you can advertise on each or rent vs. buy the domain. Buy@TLDtraders.com | Skype: TLDtraders | +1 (475) BUY-NAME (289 – 6263). Thousands search by this site's exact keyword domain name! Most are sent here because search engines often love the keyword. This domain can be your 24/7 lead generator! If you own it, you could capture a large amount of online traffic for your niche. Stop wasting money on ads. Instead, buy this domain to gain a long-term marketing asset. If you can't afford to buy then you can rent the domain.
About Us
We are Internet Investors, Developers, and Franchisers – operating a content network of several thousand sites while federating 100+ eCommerce and SaaS startups. With our proprietary "inverted incubation" model, we leverage a portfolio of $100M in valued domains to impact online trends, traffic, and transactions. We use robotic process automation, machine learning, and other proprietary approaches to power our content network. Contact us to learn how we can help you with your online marketing and/or site maintenance.